Dental Veneers in Hyderabad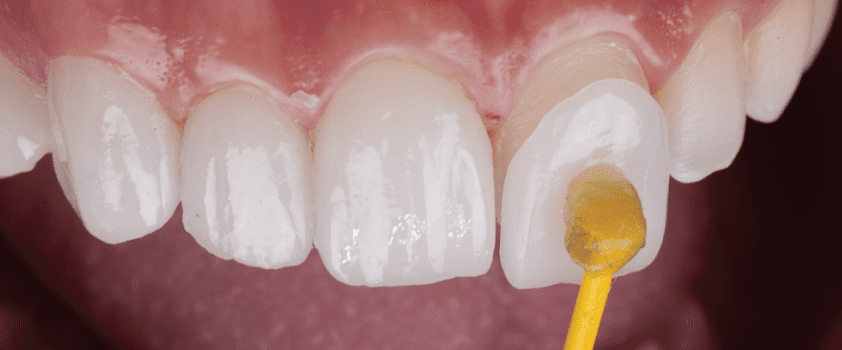 What About Veneers?
Stained or discolored teeth?
Tensed about your fluorosed teeth?
We got you covered with our advanced dental technology. Veneers are porcelain materials that are bonded to the front of your teeth.
Dental composites and porcelains, both of which can act as natural teeth, are among the materials most of the dentists utilize. Veneers can last anywhere from 10-20 years before they start to loosen, become worn out, or crack, at which point they will need to be replaced. In a nutshell, porcelain veneers are immune to tooth decay. However, the teeth to which they are bonded are still vulnerable to decay, so it's crucial that you keep up a strict regimen of oral cleanliness after your treatment.
The porcelain or ceramic is tooth-colored to the ideal level of whiteness to complement your skin tone. Modern veneers are translucent like natural teeth, making even the whitest of smiles look more natural, thanks to these improvements.
People who have suffered extensive tooth damage, such as severe discoloration, chipped or broken teeth, gaps between their teeth, or general wear and tear as a result of age, are good candidates.
How is it done?
After proper examination, our dentist will remove a tiny bit of enamel from the front of your teeth (less than the thickness of a fingernail) in order to make room for the veneers.
You are happy with your new smile, we will take an impression of it and use it to craft a set of temporary veneers to cover your teeth in the meantime. During the trial time, you can "test drive" your new teeth and determine if you want to make any adjustments to the color or shape.
For more information on veneers/laminates, contact us and schedule an appointment with our Smile designers.
Happy to help!!
Dental Treatments
Centered Around You
Every treatment plan is personally tailored around achieving long-lasting results.