Gum Lift and Contouring in Hyderabad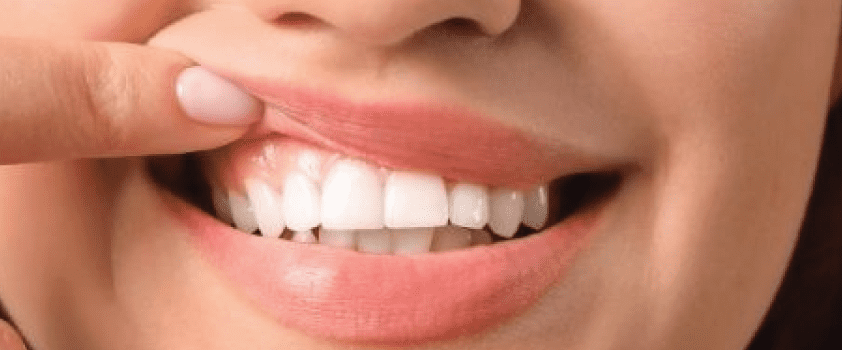 Experiencing a gummy smile?
Feeling like your teeth are short when compared to your face?
In such cases, we do a smile designing procedure called Gum lift and Contouring.
During a gum lift or gum contouring procedure, the excess gum tissue is removed by shaping and reshaping what a patient might call the "gummy" part of their smile. The dentist may start this process by using a diode laser to gently shape the gum level.
Gum contouring is a dental procedure that changes the shape of your gumline. If your gums are receding, gum tissue needs to be put back in place.
When judging a smile, most people look at the shape and alignment of the teeth. However, the look of the gum line also affects the symmetry and beauty of the smile. This is very important if you want a smile line that looks good. Healthy gums go best with a set of beautiful, white teeth.
At our office, dentists suggest lifting the gum line, if the gums cover more of the teeth than ideal, which is called a "gummy smile". A gum lift is a safe, quick, and permanent way to reposition gums that need to be moved.
The recovery time isn't too long.
Follow-up visits are suggested to keep in check.
Dental Treatments
Centered Around You
Every treatment plan is personally tailored around achieving long-lasting results.