Oral Cancer TMJ & TMD in Hyderabad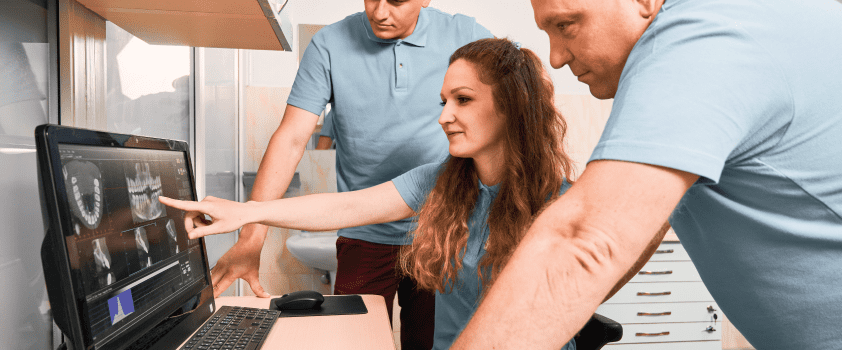 What About ORAL CANCER SCREENING TMJ / TMT?
To begin with, jaw discomfort is one of the symptoms that is shared by patient who have TMJ disorders.
Oral cancer has a number of symptoms that are most frequently associated with the jaw and the ear. Apart from jaw discomfort, other symptoms, earache or discomfort around the ear that spreads to the cheek, neck pain or back pain, headaches or migraines, and neck pain or back pain. Mild jaw clicking, difficulty in opening the mouth and headaches are also possible symptoms.
If you are experiencing any such discomfort or unbearable pain, book an appointment as early as possible.
Disorders of the jaw impact both the jaw joints and the muscles that regulate the jaw.
Earlier the screening is the better.
Surgeons at our hospital do a screening for oral cancer.
Screening for oral cancer seeks to detect signs of the disease at an early stage where the prognosis is more favorable and treatment options are more accessible.
Due to the complexity of this joint, it can be difficult to diagnose and treat these conditions when they arise.
The symptoms of TMJ disorders may be permanently alleviated by an injection in some situations, while in others, the injection may only provide a short-term solution to the problem. To treat TMJ issues, Oral Surgeon may advise pain relieving medicines, physical therapy or surgery, depending upon the severity of the condition.
Dental Treatments
Centered Around You
Every treatment plan is personally tailored around achieving long-lasting results.