Smile Makeover & Transformation in Hyderabad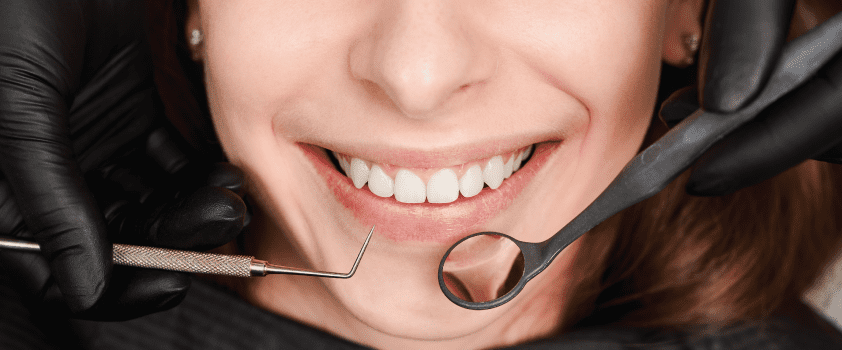 The practice of improving one's smile is referred to as a "smile makeover".
Cosmetic dentistry procedures to customize your smile are included in the makeover. Porcelain/Tooth-colored veneers are the standard component of a smile makeover, but additional cosmetic dental procedures are often incorporated as well.
Other possible treatment procedures include-
Whitening the teeth, Composite bonding, Veneers, Dental crowns, Orthodontics (braces), Oral maxillofacial surgery, and gummy smile reduction are all possible components of this treatment plan.
Different procedures are employed for different smile makeovers but are assured that no procedure will cause you any discomfort. You won't feel any pain since either the procedure is really minor and doesn't hurt at all (like getting your teeth whitened) or a local anesthetic will be administered.
When you get a smile makeover using treatments like teeth whitening and veneers, you take away the possibility for people to notice any discolored or crooked teeth, or comment on any gaps in your smile. The confidence you gain from your new smile will help you in all of your social interactions.
If you are not happy about your grin, you can feel more introverted and less motivated to communicate with others or just be yourself. An improved smile and set of teeth can restore your self-esteem. You'll be able to take more risks, whether it's laughing at a joke, striking up a conversation with a stranger, or inviting a buddy over for dinner.
With the help of these standard and advanced procedure at our dental care, all these dental issues can be fixed.
Dental Treatments
Centered Around You
Every treatment plan is personally tailored around achieving long-lasting results.